Red and Grey Tutti Fruitti Pendant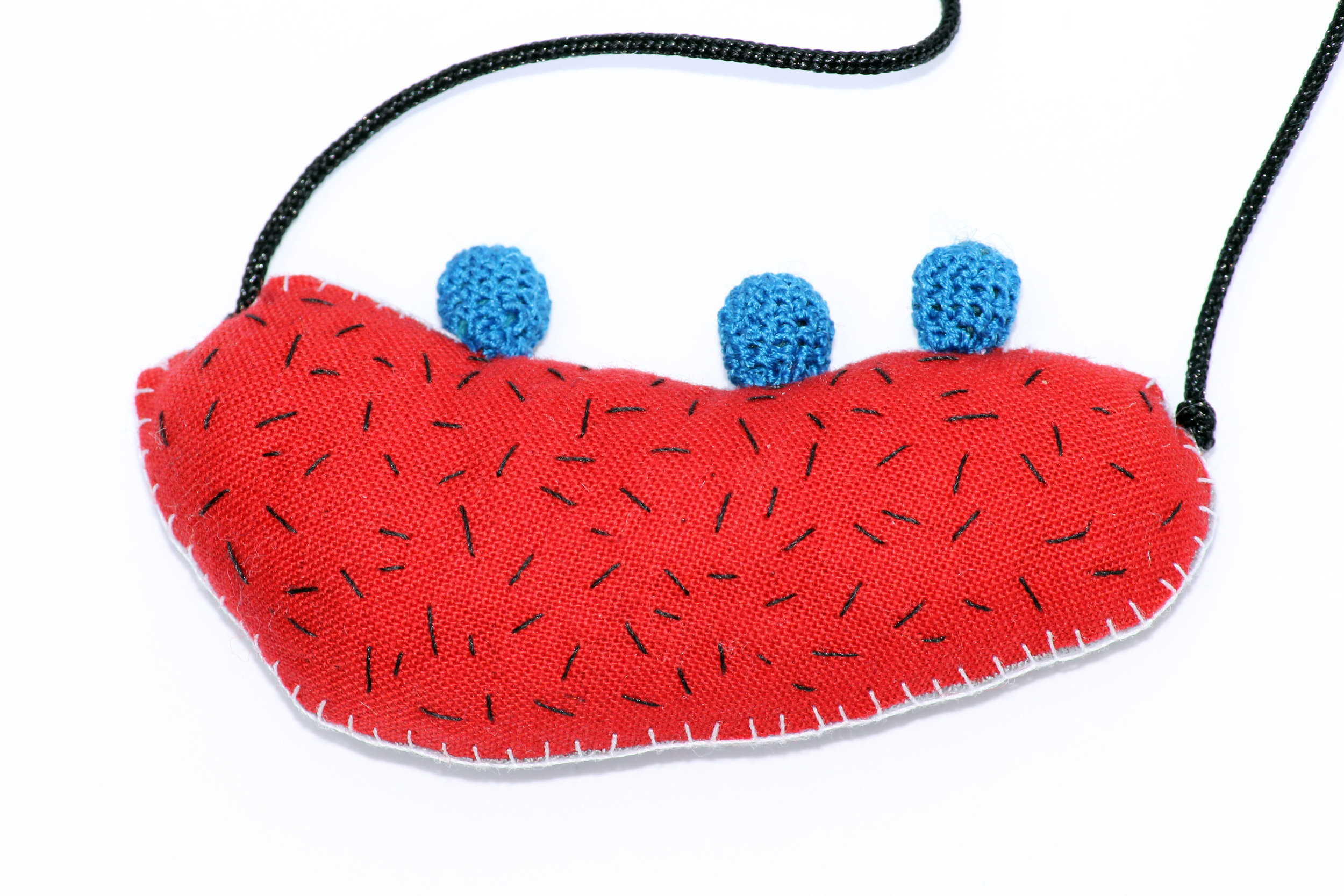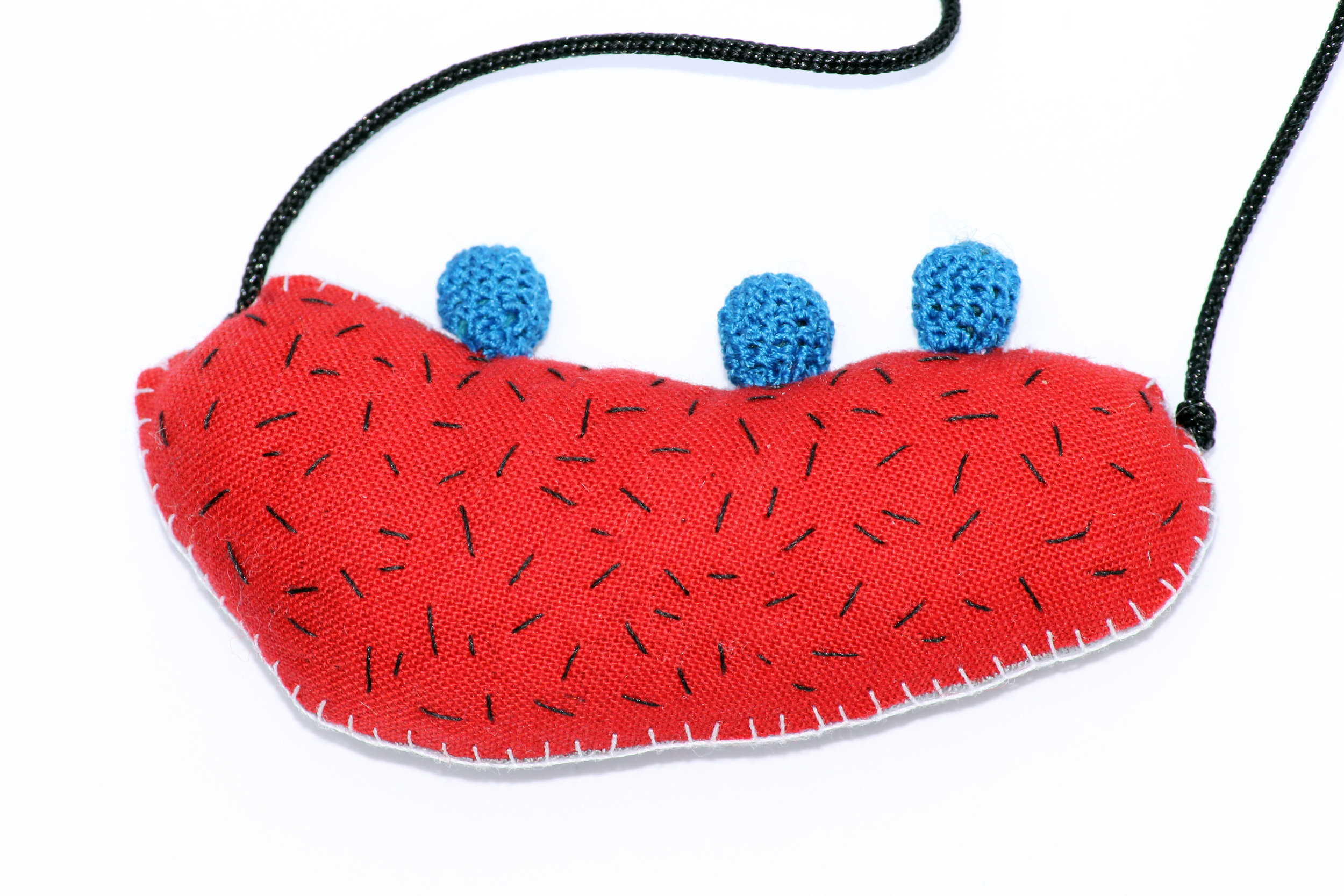 Red and Grey Tutti Fruitti Pendant
Reversible Red & grey design
Hand made in Kent
Materials: Organic Cotton, polyester thread, Knotting cord, Hand brushed acrylic bead.
Techniques: Crochet, stitch, hand fabrication.
7.5cm x 3.8cm x 2.3 cm
Cord length approx 77cm
Black cord and hand brushed white acrylic bead.
For ordering information, jewellery care and commissions, please see the links at the bottom of the page.